Review of 2012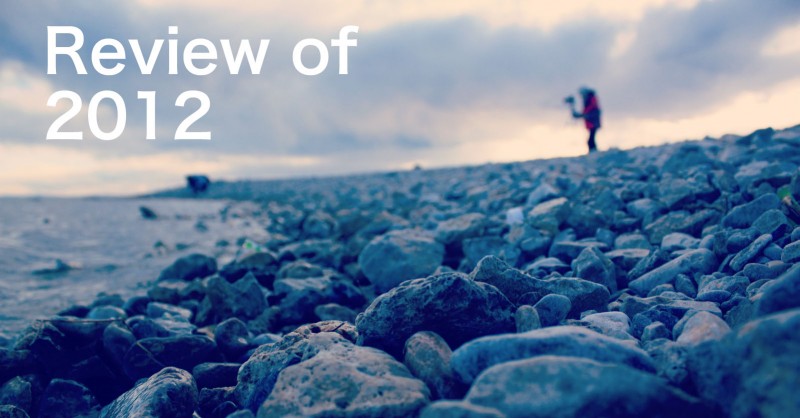 Year 2012 is about to say bye to all of us and the Year 2013 is waiting in line for the last hours.
Here i will write the review of my 2012 in english.As a try as well as a challenge.Besides,this review is typed on Mac app Mou using Markdown and using my new mechanically keyboard.
The word of 2012
Tear by endless tweets or weibo,everybody seems more likely to to read,to watch,to say,to express things in short sentence,even in less words.
If find some words to describe my 2012.I will choose Dream and Pressure.
Dream
2012 is bound to be a unforgettable year in my life.Unlike many other students,i choose a road that few people choose or even tried.Working for half year and earned the 1st payment of life,going outside and tried a different way to see the world.Even after coming back to urban life,i still always remind the time that i experienced.
Pressure
It should have been my senior year of my university.After i take a half year break of school,i have delayed my graduate time to 2014,which means i have one more year in university.I am not a standard school boy,instead of spending most of my time in class and academic works.I found a job early outside and began a startup.Which result that my poor GPA and some failed class.Though i seems should not worried about that but in fact this still affect my emotion and bring me huge pressure.It is not that easy to be a unordinary or abnormal person.
Things i did
Cycle to Tibet(Gap year)
The first thing,the biggest thing,and the most important thing i did this year,is definitely my journey to tibet by bike on May.On the last few days of 2011,i bought a mountain bike,also my first bike,what happened next was also beyond my expect.I were attract by this sports and began cycle further and further.
On the beginning month,i tried to cycle dozens kilometers,then i started my first city-city trip for about 120km.On March a day,i read a tibet cycle travel article and were badly attract by the great view of the mountain,the iceberg,the cloud,the pool.All of those fascinate me and got me totally immersed in the journey.
After Sold out my iPad and my parents support,i have saved enough money for the journey.I found a team and began the travel on May 6th.
Started at Chendu,the capital of Sichuan Province in south west China,cycled for about 2200km and spend 29 days in total,i finally arrived  Lhasa,the capital of Tibet.
I can't say whether this journey will help me or harm me.But i known that this journey have changed me.It teaches me that the way to know world better,to know the meaning of life better,is to try and to experience.
After this travel,i edit a short film named"Gap year:Bike takes me to Tibet" and put the video online.It spread quickly on Renren(Facebook in China) and weibo(twitter in china) and got popular.Many people watched it and liked it.
Lots of people comment or send me the message,asked for advice or just said thank for my video that gave them the strength to try and to travel.
On June,this video won a reward at the "Asian Bike 2013" in Nanjing,Jiangsu.By this chance, i had a one week travel to Nanjing and Hangzhou.
On Dec,it won the "Best Achievement in Editing" in Biketo Film Festial.I also have a 3 days trip to Yangshuo,Guangxi this time.
From my cycle journey and the following trips,i made lots of friends in outdoor sports.
Startup
On July,after my travel to Hangzhou,Chatting with my friend Guoyu inspired me a lot and push me to have change in my career and work.
In 2011 and first half year of 2012,i have worked for half year in Social Marketing and social media.The work give me a lots of experience but i found that i am not that into that.
I always think myself as a geek.I have a genis of craftsman instead of marketing.I love creative things,i love the feeling of making things and sharing things.I love the beautiful color.I love programing,i love the beauty of web,i love the poem of code.
After seriously considing of what i really want to do and the real market demand of developer in IT field.I decide to learn programming in system.
On Oct,I register the domain IS26.com and design my first studio's website this.is26.com.
To start with,i bought a tutorial book recommend by friend and started learning html,css and js on w3school,and after basic learning.I began learning javascript and get touch to the jquery and so forth.
I am still improving my programming skill and i got the passion in coding and learning all of these.
After that,i help my friend Chou to set his own site.Then i GOT my 1st business contract for build a new site for an local company.
During the startup time,i know some friend in IT field and got many good advice form them.
Startup in China is a hard task,but i love what i choose and it gave me the passion to improve and prove myself.Also from the startup,i found myself many weakness.Like the lack of focus,the disability of self control and emotion control which bring me much anxieties.
It's hard to face one's weakness,and during the time facing the hardness,i did do bad on that.This is a serious problem i have and i have to solve it,or i may suffer more because from that.
Blog and Personal Brand
I kept on writing blog on Luolei.org.I wrote about 40 blogs this year.The topic focus on Internet,bike travel and life.The number has fall a lot and i got lazy on blogging.
Most of my blogs were viewed by hundreds.Few by thousands.One article about social media's cheat was re-post by some famous websites and spread online.
About the blog platform,i still chose wordpress.I designed the new theme Luolei.Org Ver 1.0 and i will launch the theme on github for free in days.Nowdays i am trying to focus more on content and choose markdown,i may change to jekll or octopress in 2013 for a lighte and more geek style platform.
I have concerned on personal brand building early and paid effort on that.Now if you search my name in google or baidu,you will find my website on the top.I think this will help me a lot in future.Besides,i tried to share my experience in personal brand building but seems the effect is not that good.I will keep on building my brand and sharing.
Work
I have a internship in a consulting firm in July,after my joinery back.Work as the manger's assistant,helped the group in social marketing for the biggest online watch store invested by Charles Xue.This short term work was invited by a friend.Aslo from this work,let me determine to be a developer.
Things goes like what steven jobs' speech in stanford university.
Again, you can't connect the dots looking forward; you can only connect them looking backwards. So you have to trust that the dots will somehow connect in your future.
Those single dots i experienced this year and in the past 2 years has sharped nowadays' me.Those dots affected me,gave me the strength to try,to change,to challenge.
People i cared
About love
Sometimes i try to image what would happened if i were single in 2012.In the beginning month of 2012.I was stucked in a triangle relationship.Arrogant and hesitation,It's all because of me and i will never denied my responsibility for that.I still feel guilty about what i did in that period.
I should thank the girl i hurted,the girl who forgive me for what i did,the girl who accompanied me at the hard time.
Here,after walking through the end of world,i wannal say to my dear love Sara, i love you.
About family
Though some things happened in my family which bring us lots difficulties,i still should thank my families for their support and hard work.
In 2012,my little brother has gone to an primary school locates just next to our house.It's happy to see a child grown and changed.Mother is no doubt the greatest job in the world.My brother Jing is a naughty boy but after all he is a smart,vivacious child.
Did bad
School work
Stay out of school for nearly one year,my poor GPA has prove the fact that"If you don't want pay,you get nothing".
Lifestyle
In the last few month,specially after Sep when i restart my school life.My biological clock was totally destroyed.The worst time i went to sleep after 5 or 6 am and awake at 2pm or 3pm.
I was really really hate the status in that time.It reduce my productive and do bad to my health. In a sense i got a patten like Procrastination.Facing something that i don't like,i choose not to solve it diretily and escape away,which bring me ever worse result.
Focus
One of my biggest problem now is the lackness of focus.Have interest in many things also means can not specialize in one single field.Different thing disattract my attention,i get more and more anxiety on the news,tweets and google reads' infos.
Sometimes i did nothing and just hang around the internet,reading things to kill the time.
Relationship
The broken phone and turing self blocked has badly affect my relationship.Contact less with friends and communicate less.This is a issue i should seriously consider.The feeling of lonely is bad and i should avoid it.
Say to myself
Write down all of these in english makes me free and releasing,finally i have finished the review of 2012.
What happened in 2012 ,in spite of whether it's interesting or boring,attractive or embarrassed.All of them have pasted away.
I should have learned many lessons in my 2012.The fault i made,the people i met,the shining light on the surface won't last long.
Being modest and steady,focusing on what matters and improving self by step.